5 Unmissable Day Trips From Malaga
The Spanish resort of Malaga is famous as a destination for sun and sand, but it can be easy to forget that it lies in an area full of natural and historical interest. Rather than spending your entire holiday lying on the beach, hop in the car and explore the wealth of attractions in the surrounding area: these fantastic day trips are all within a couple of hours' drive of Malaga.
Find great car hire deals in Malaga
The Alhambra, Granada
One of the grandest and most famous landmarks in all of Spain is just an hour and a half by car from Malaga, and will especially interest those with a fondness for history.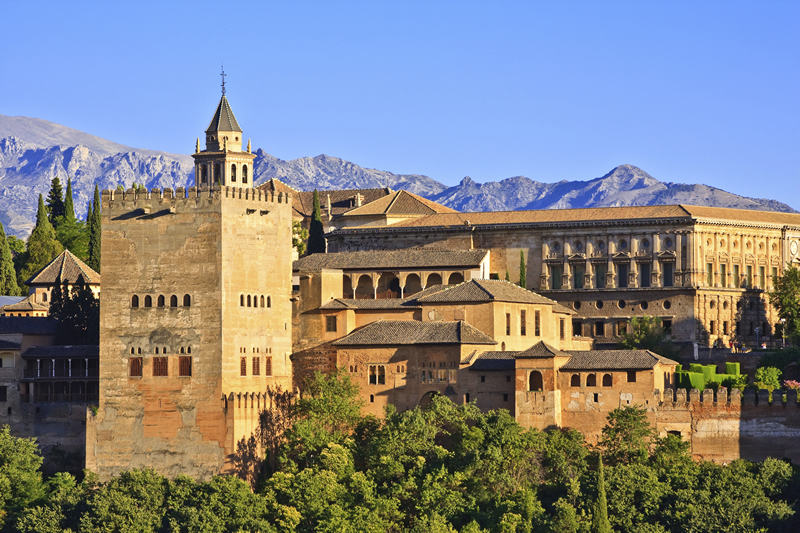 The Alhambra is an imposing Moorish fortress-turned-palace in Granada, founded in 889 and rebuilt in its current form in the 13th century. Nowadays, visitors flock to appreciate its many artistic treasures, and to admire the spectacular views from the ramparts and watchtowers.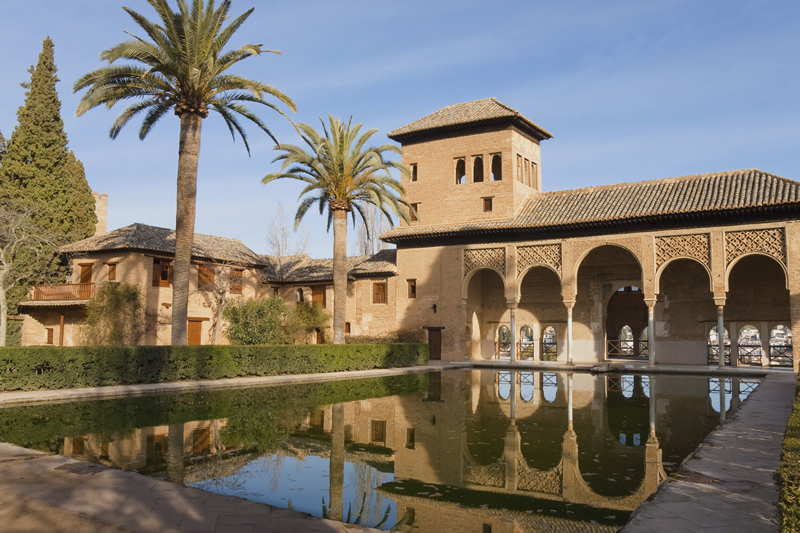 El Torcal Natural Park
An hour inland from Malaga, El Torcal Natural Park is a must for nature-lovers. Accessed via a village called Villanueva de la Concepcion, mountainous El Torcal is famous for its distinctive limestone karsts - impressive rock formations that formed as a result of the wind and rain eroding layered rock that was once under the sea.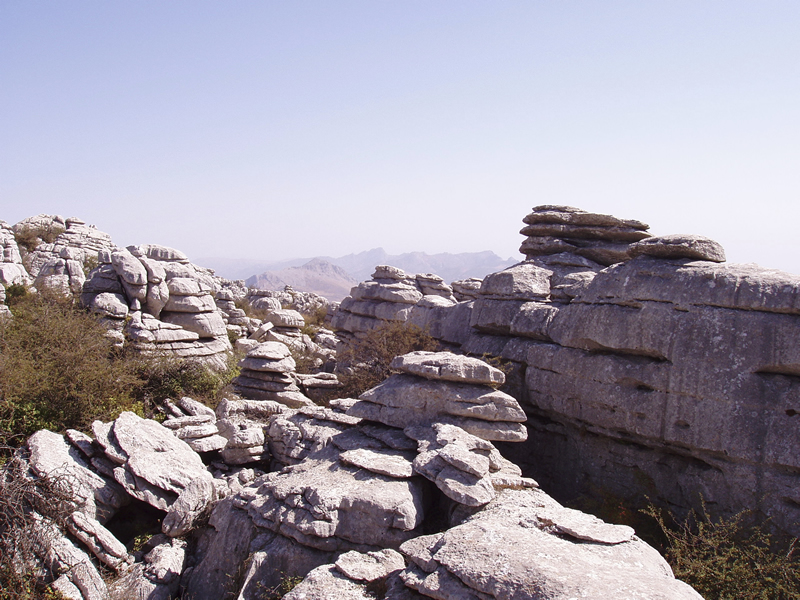 There are three different hiking routes through the park, signposted with colour-coded markers according to their difficulty. The shortest (green) is 1.5km or half an hour, making it ideal for families with young children (who will enjoy looking out for birds such as Golden Eagles).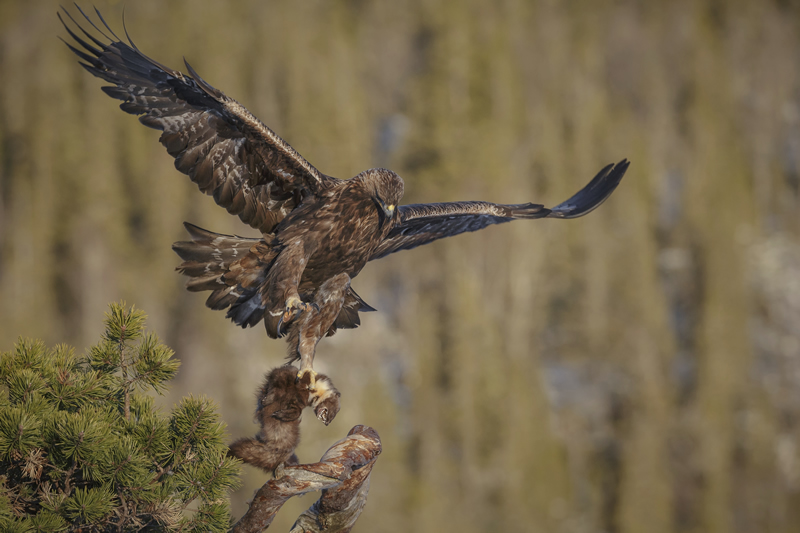 The longest (red) is 4.5km, or three hours. This route is more challenging, rewarding seasoned walkers with stunning views across the park and as far as the African coastline.
The Hanging Bridges of Los Cahorros Monachil
Those with a taste for adventure will enjoy Los Cahorros Monachil, where dramatic hanging bridges sway as you cross a deep gorge with a river at the bottom.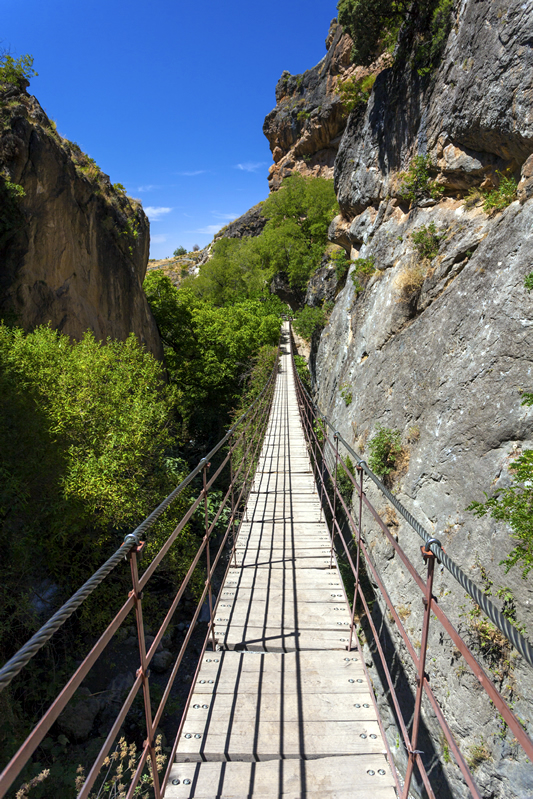 Just under two hours' drive from Malaga, Los Cahorros is a great introduction to the Sierra Nevada National Park and some of Andalucia's finest countryside, with waterfalls and caves adding to the appeal. The walks are at their most spectacular in spring, when the flowers are in bloom, or in the autumn, when the leaves turn vivid shades of gold.
The Nerja Caves
A 50-minute drive down the coast from Malaga brings you to one of Andalucia's most popular natural attractions: the Nerja Caves. Remarkably, the caves total nearly 5km in length. They are arranged in a series of galleries, some of which can be viewed on an self-guided audio tour.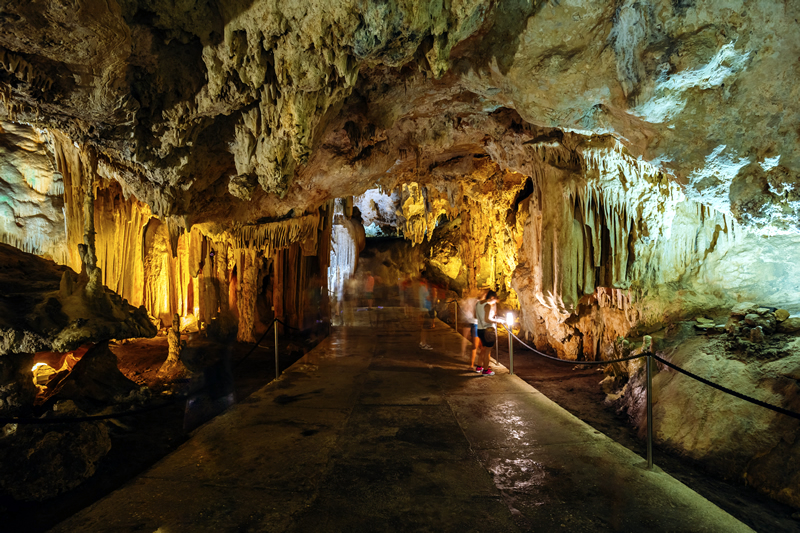 Look out for the world's biggest stalagmite, which rises to a staggering 32 metres. As well as being an awesome natural spectacle, the caves are also of archaeological interest, with some of the upper galleries (to which access is restricted to specialists) containing prehistoric cave art — possibly the work of Neanderthals.
Dona Felisa Winery, Ronda
Finally, a grown-up treat for couples: Vinos Chinchilla, or the Dona Felisa Winery, is an hour and 40 minutes from Malaga and well worth the drive.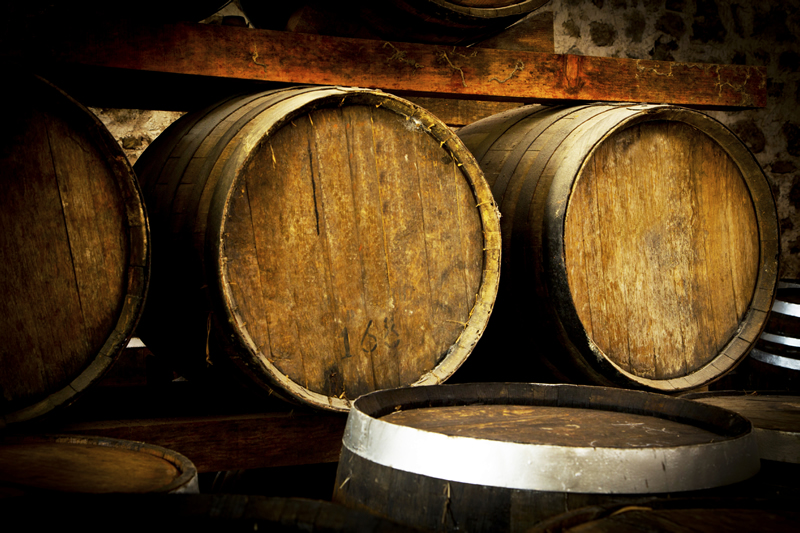 The area has been noted for its wine since as far back as Roman times, and you can now enjoy wine tasting accompanied by tapas and a walking tour of the vineyard for an indulgent day that introduces you to legendary Spanish wine-making. Just remember to nominate a designated driver!
Here at Rentalcars.com, we negotiate with all the major car hire companies in Malaga, and at 43,000 other locations worldwide. Search today to compare prices and find your perfect hire car.