Survey Reveals Brits' Driving Habits
In a new YouGov survey, it was revealed that men were four times as likely to drive over 100mph on the motorway than women.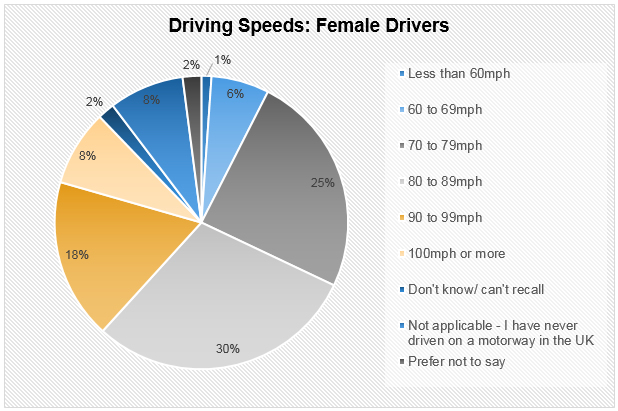 Of the 1724 British drivers surveyed, 34% of men admitted that they have driven over 100mph on the motorway, compared to just 8% of female drivers.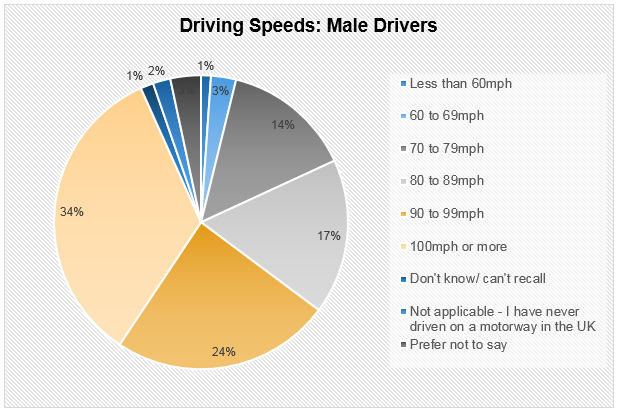 24% of all drivers admitted that speeding was their worst habit, with the over-55 age group having a real need for speed.
141 drivers over 55 years old admitted to driving in excess of 100mph, while only16 people in the 18-24 age bracket had broken the 100mph barrier.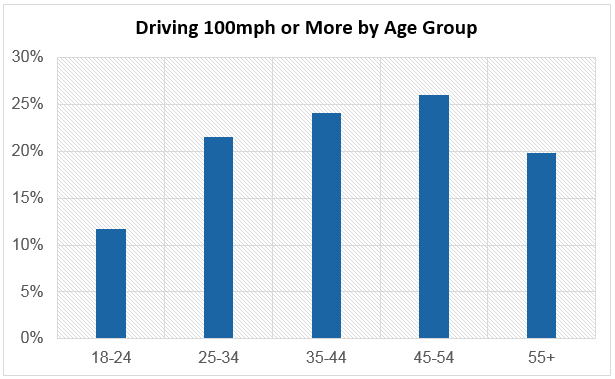 Knowing when to stop
Only 35% of those surveyed knew the correct stopping distance for a car travelling at 30mph, with 10% of people believing that only 20ft was required (rather than the recommended 75ft).
Dealing with a flat tyre
62% of men surveyed said they would change their own flat tyre if they were driving alone, compared to only 10% of women. 20% of women would count on a family member to change the tyre, while only 1% of men chose this option.