5 of the World's Scariest Roads for White-Knuckle Road Trips
You've touched down at the airport, collected your luggage and your hire car and the open road await. However, we strongly recommend that you don't take your rental car on the following roads — or any other vehicle for that matter.
North Yungas Road, Bolivia
Situated between La Paz and the town of Coroico, this road's name doesn't translate as 'the road of death' for nothing. This crumbling and tumbling 40-mile stretch is said to be the most dangerous drive on the planet, and is the last place that you'd want to meet a wagon heading in your direction.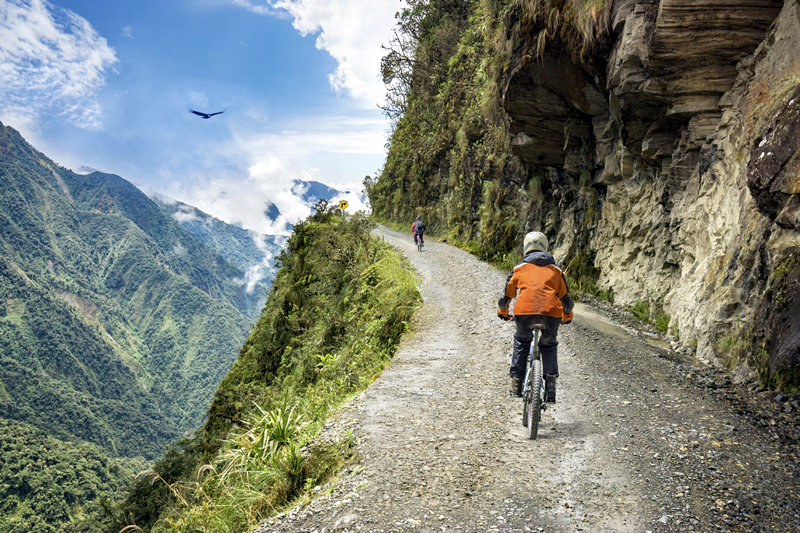 The road is as narrow as ten feet in parts, which makes passing oncoming traffic a nerve-shredding experience. Get it wrong and it's a long way to the bottom — up to 1,000 feet to be precise. The crosses which mark the deaths of hundreds of drivers along the way serve as a grim reminder as to just how dangerous this well-used and poorly maintained road can be.
Karakoram Highway, Pakistan to China
If you're planning on braving this 800-mile mountain pass, then the best advice we can offer is simply; don't look down. Reaching an altitude of 10,000 feet, this is the world's highest paved road.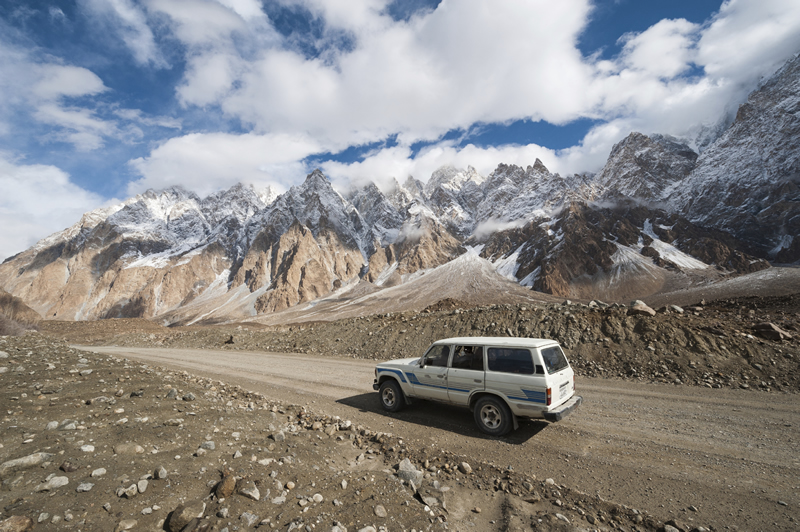 Apart from the highway's vertigo-inducing properties, drivers along this route can easily suffer from altitude sickness – which is hardly ideal when you're sat behind the wheel.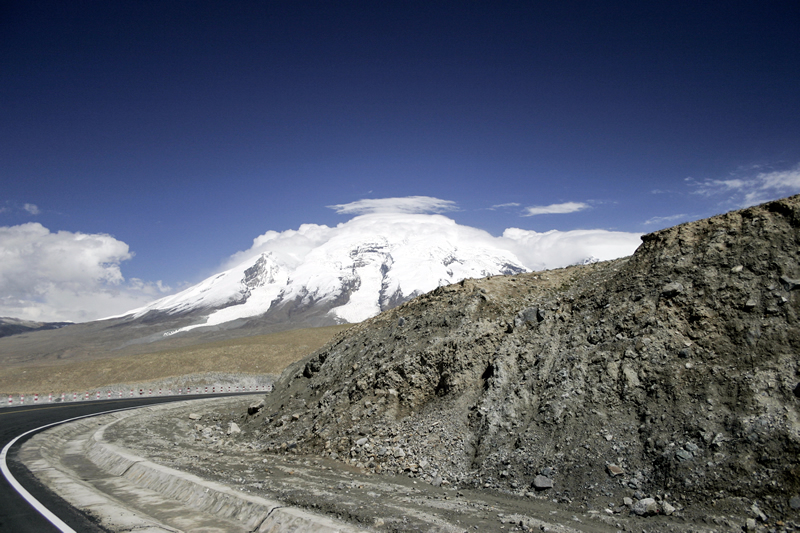 Although this road isn't for the faint-hearted, it's still a popular tourist route with motorists who stop to view K2 and some of the world's other greatest mountains along the way.
Trans-Sahara Highway, Africa
The 2,800-mile Trans-Sahara Highway crosses three countries (Algeria, Niger and Nigeria), on its journey through the world's largest desert.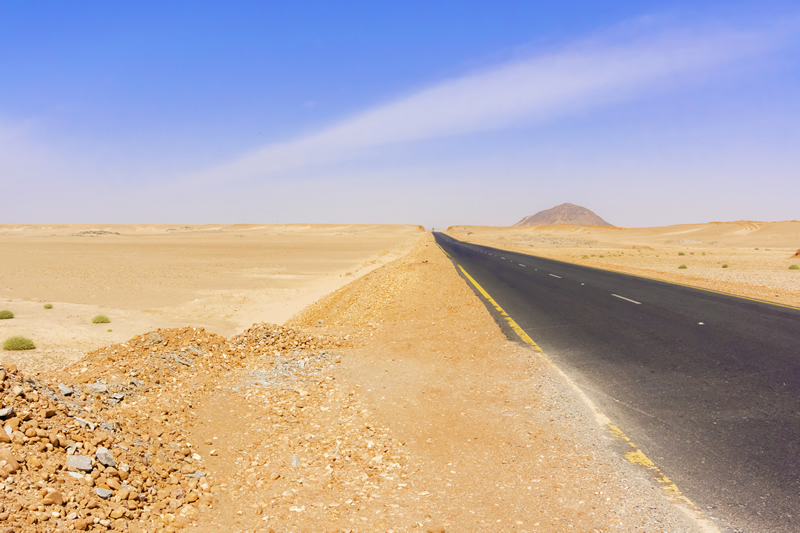 Unsurprisingly, fuel and water are unavailable along the majority of this sun-baked stretch; and you really don't want to run out of petrol here. If that doesn't sound dangerous enough, it isn't uncommon for sandstorms to move immense drifts and dunes onto the highway, blocking the route for days at a time.
Los Caracoles Pass, Chile
This ribbon of asphalt which winds its way through the Andes is sure to test even the most experienced of drivers.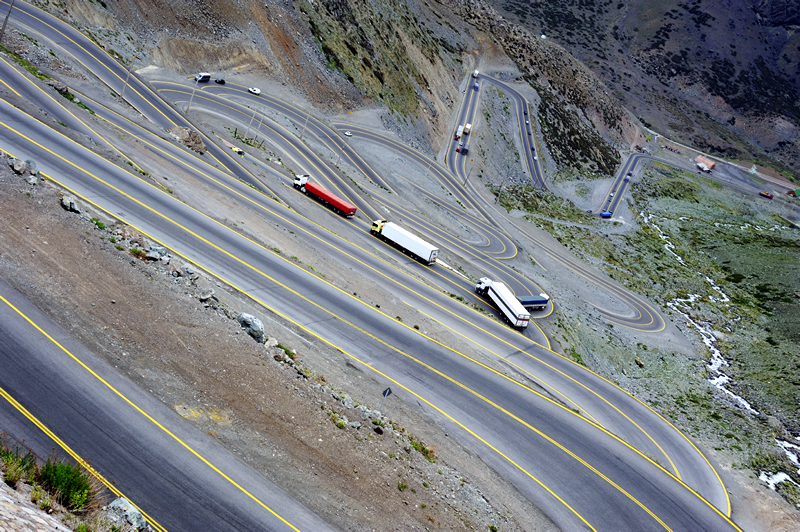 Connecting Chile with Argentina, the series of razor-sharp hairpin bends are difficult enough to negotiate in fair weather conditions, so just imagine having to make this terrifying journey and navigate these extreme inclines in a snow storm. The very thought is enough to chill you to the bone.
Volgograd Bridge, Russia
7.1 kilometres in length with the ice cold Volga River beneath, the Volgograd Bridge in the Southern Russian city of Volgograd has a particularly appalling safety record.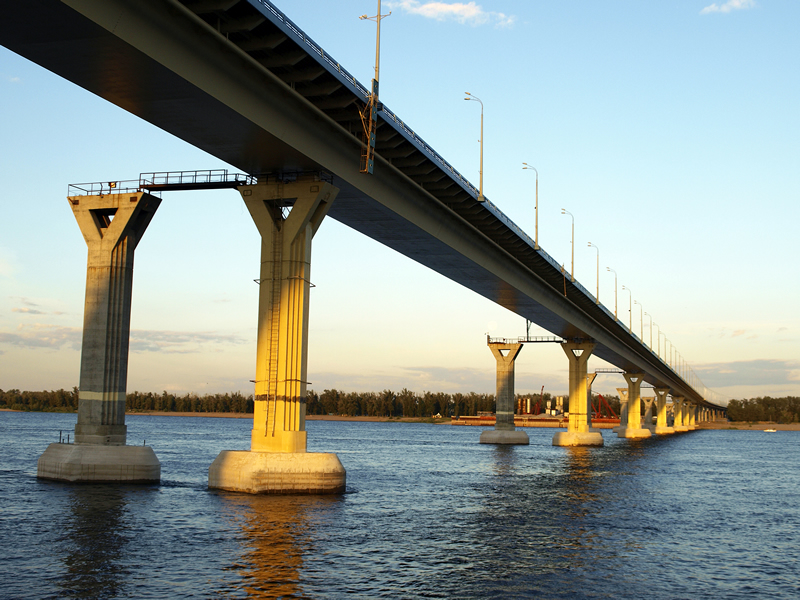 In May 2010, a violent storm caused the carriageway to shake and oscillate wildly, causing cars to be catapulted into the air and into the path of oncoming traffic.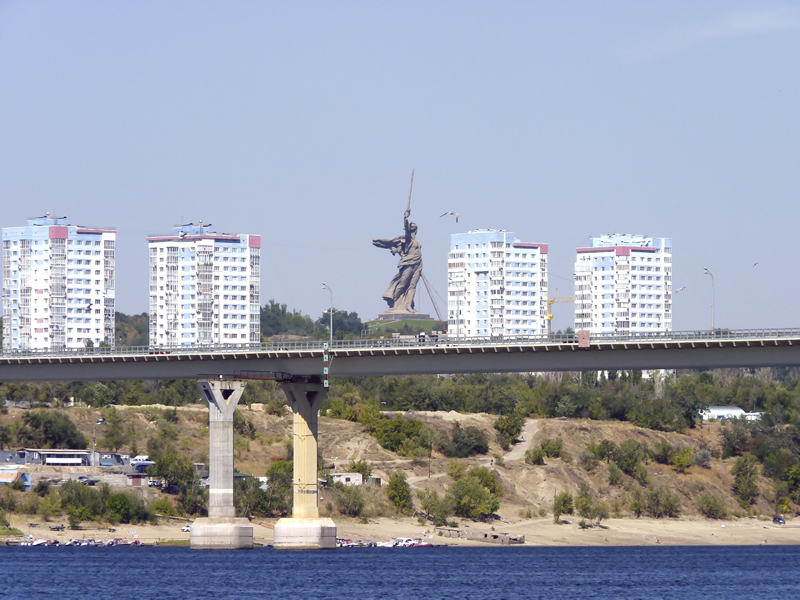 Despite reports that the bridge bounces by more than three feet during high winds producing a terrifying screech, it's incredible that this hazardous structure has remained open for traffic to cross — or is even still standing. What's even more astonishing is that drivers are still prepared to use it.
At Rentalcars.com, we negotiate with all the big car hire brands to bring you exclusive car hire deals at 46,000 locations worldwide. Compare prices and book a hire car today.