Not-so-terrifying film locations that all Stephen King fans must visit
September promises to be a busy month for Stephen King. Not only does the author turn 70, but he will also see two films based on his novels hit the big screen.
September 8th welcomes the new release of the hotly-anticipated film IT, based on King's twisted and terrifying clown creation. Shortly afterwards on August 18 The Dark Tower arrives, a science fantasy western film which is a continuation of King's novel series of the same name.
So in celebration of his epic 70th year, we've decided to take a look back on the settings of three of his classic works, along with nearby spots for visitors to explore.
The shining
Declared one of the scariest horror movies of all time by director Martin Scorsese, The Shining was based on Stephen King's 1977 novel of the same name.
The action centers around the isolated Overlook Hotel set deep in the Colorado Rockies. Fans of the movie will find an incredible state to discover, where breathtaking drives through impressive parks and along state highways await.
Trail Ridge Road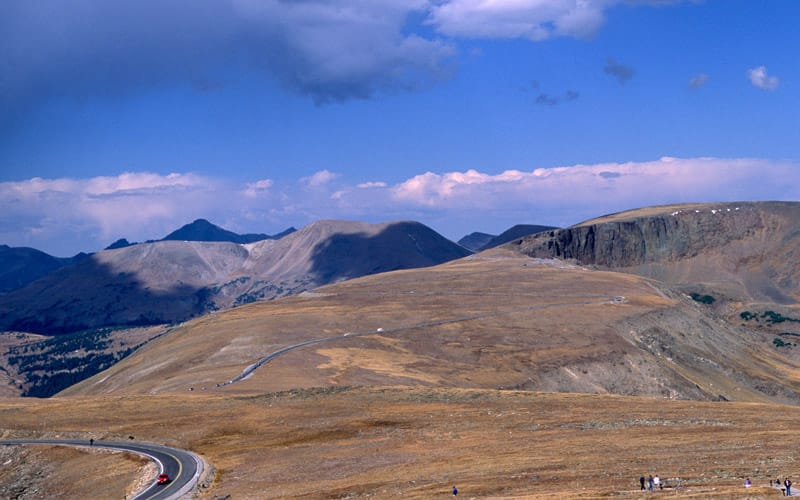 Rocky Mountain National Park stuns with majestic peaks, alpine lakes and endless meadows. Trail Ridge Road is the main driving route through the park that will take you up to an elevation of more than 12,000 feet. Experience photogenic vistas and stop for a hike across the extensive collection of trails.
Aspen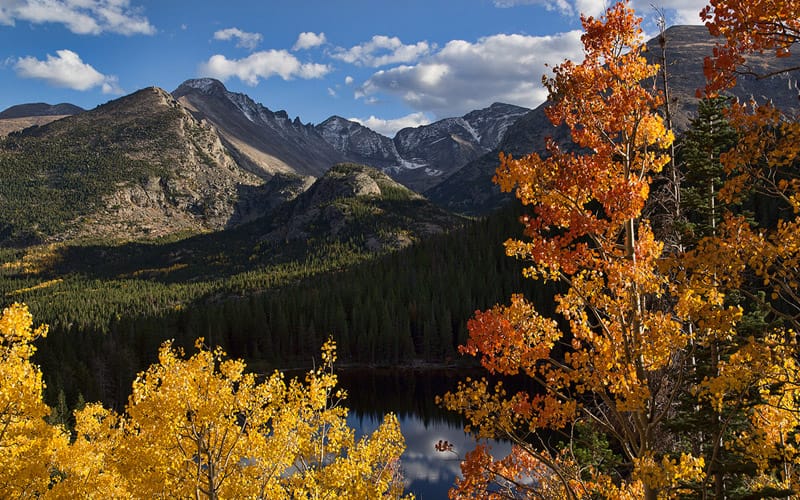 Famous for its winter sports scene, beautiful Aspen is set in the White River National Forest and perfect for an active holiday.
Winter sports of snowshoeing, skiing and dog-sledding are replaced during summer months with white water rafting, fly fishing and horse riding.
Pikes Peak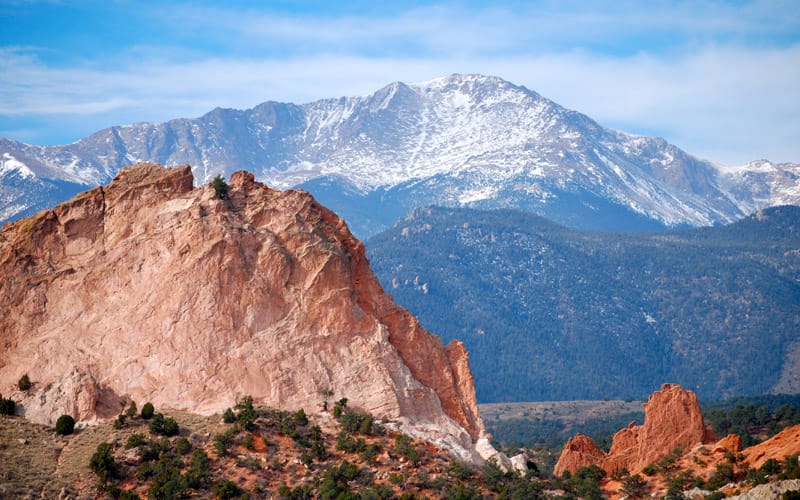 One of the most visited mountains in the world, the summit of this other-worldy peak is unique in the fact that it can be reached by car.
To great there, hit Pikes Peak Highway off Highway 24, west of Colorado Springs and you will arrive in around 90 minutes. Once you reach the peak of this 14,000 foot wonder, you'll find spectacular hiking paths, mountain biking and fishing opportunities.
IT
The wait is nearly over for those awaiting the remake of IT that is due to hit our screens later this month.
Like many of the author's novels, it is set in the fictional town of Derry in Maine.
This state dazzles with quintessential New England beauty, so we've picked out three highlights to incorporate into your itinerary.
Rangeley Lake State Park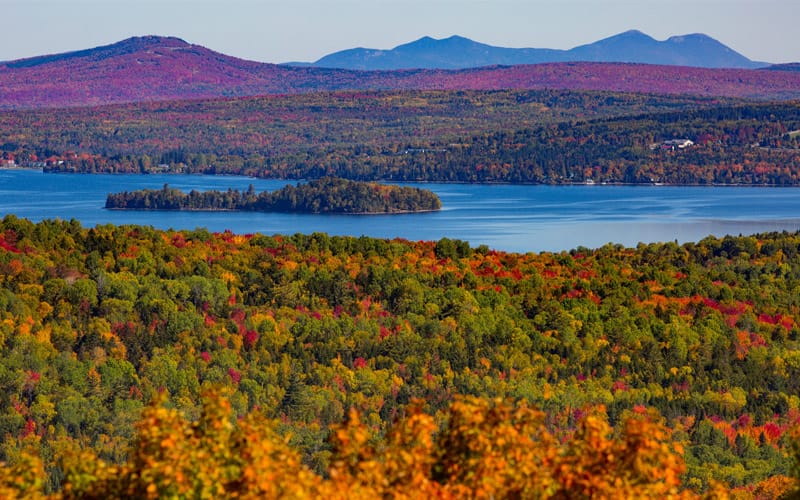 900 acres of land are waiting to be explored in the beautiful Rangeley Lakes Region. Here you can laze your days away around stunning lakes where swimming and boating are popular or fish for salmon and trout.
Portland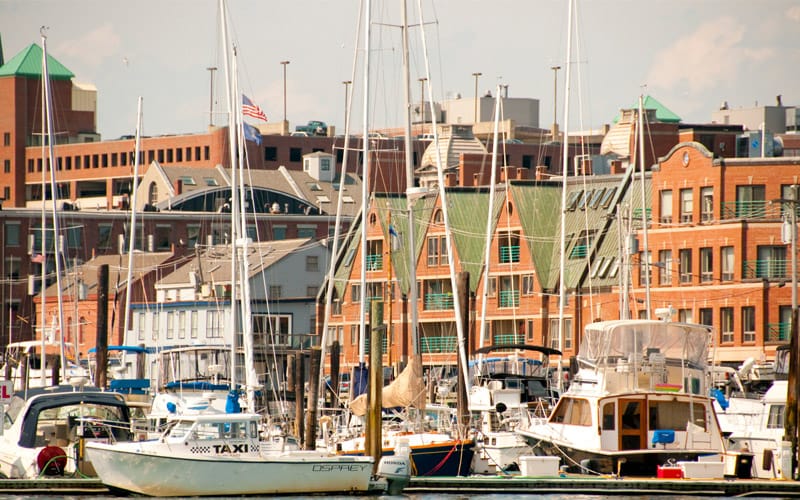 Buzzing with an infectious energy, the compact city of Portland was once just a small fishing village. It now boasts a vibrant waterfront scene with great museums and galleries. It also has an exciting foodie scene offering several microbreweries, coffee houses and eateries.
Grafton Notch State Park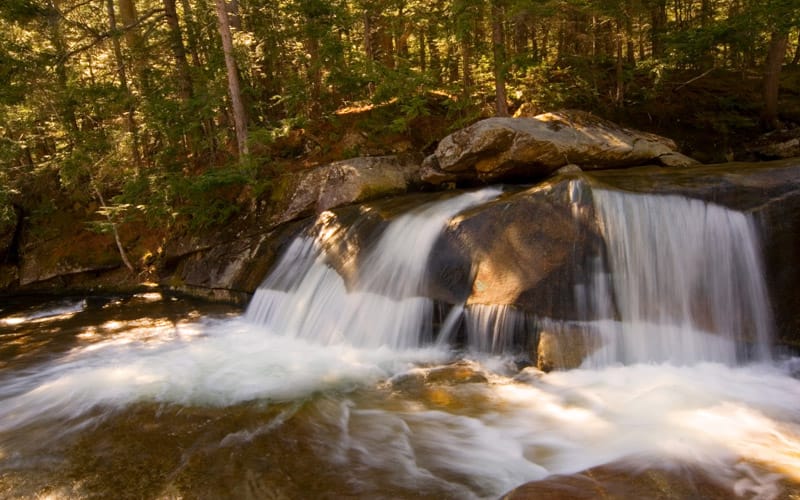 Less than two hours from Portland, Grafton Notch State Park is packed with stunning natural wonders.
Screw Auger Falls features a 23 ft. waterfall which follows a narrow gorge along Bear River and offers shallow wading pools. It can be found by taking a walking path from route 26.
The Green Mile
Dramatic and moving, the 1999 film adaptation of The Green Mile is set in Louisiana. In contrast to the films dark subject of death row, this vast state is all about celebrating the good things in life.
New Orleans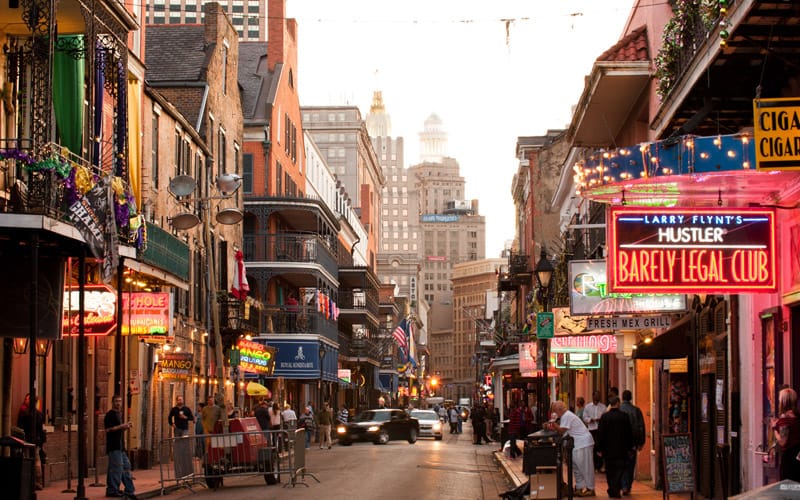 A city that lives and breathes jazz, Bourban Street and the French Quarter are known as the party hub. By day you can enjoy strolls in City Park, discover the New Orleans Museum of Art and pick up quirky purchases on Magazine Street.
Honey Island Swamp
Alligators, wild deer and wolves are just some of the creatures you can spot on a boat trip through Honey Island Swamp. One of the wildest river swamps in America, you'll get plenty of opportunities to snap some impressive pictures.
Lake Pontchartrain Causeway Bridge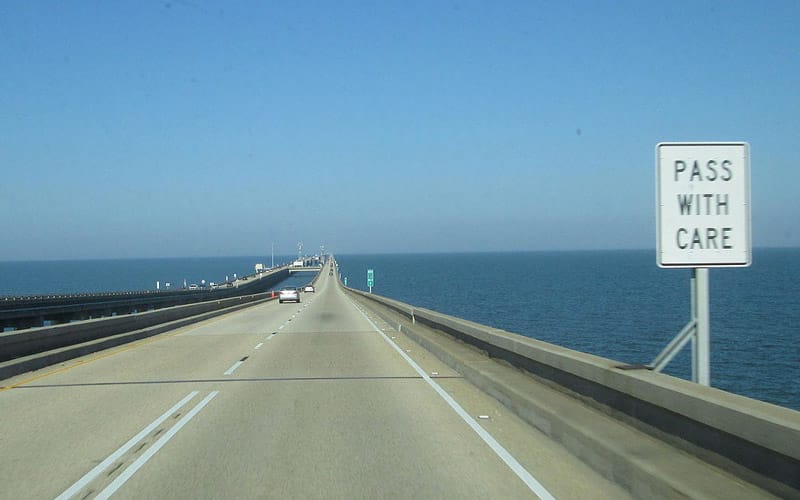 Take a drive across one of the longest overwater bridges in the world by crossing the Lake Pontchartrain Causeway Bridge. 24 miles long and supported by 9,000 concrete pilings, the causeway bridge is made up of two parallel bridges and stands over the picturesque Lake Pontchartrain.
---
---