Car Hire Knowhow
What is a 'compact' car in car rental?
In car rental, compact cars are medium-sized, often (but not always) hatchback, and are good for four people for a shorter trip - and two or three people for a longer trip. Find out which cars are 'compact'.
Rental companies change their fleets frequently, and they often don't know precisely which cars will be available. Cars will need cleaning, servicing, repairing and replacing. This is why every rental car has 'or similar' next to the make and model you're looking at. If you choose to rent a compact car, the 'or similar' options will be other compact cars.
Compact cars are the next group up from economy cars and are the group below intermediate cars.
Helping you compare: compact cars
Here are some examples of compact cars. They have slightly different specifications and look different on the surface, but they all have similar-sized engines, dimensions, and luggage and passenger space. So any one of these – as well as other compact cars not shown – could be provided when you book any car in the compact group.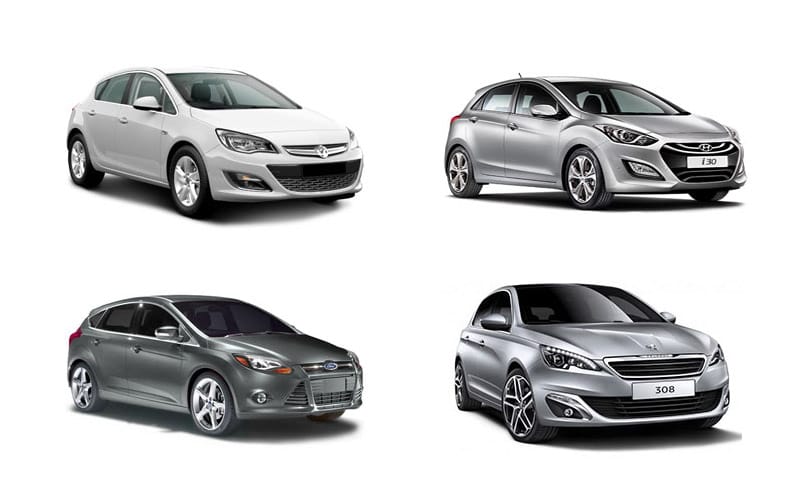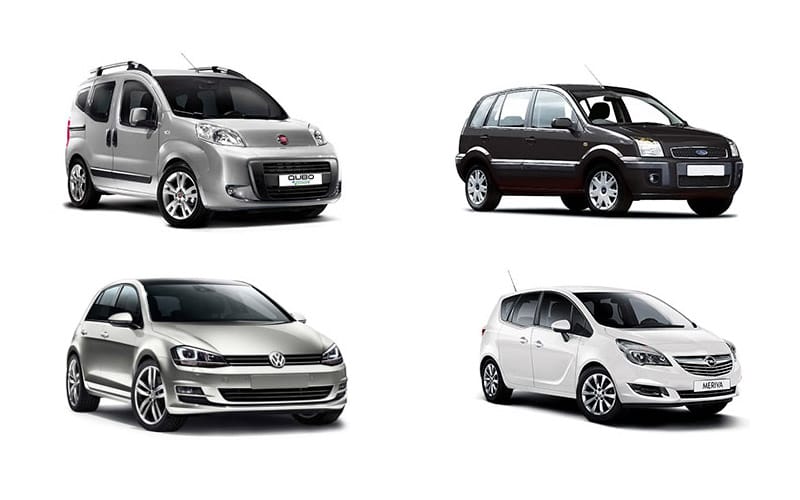 To find out more about rental car categories, see:
What is an ' Estate' in car rental?
What is an 'economy' car in car rental?
What is an 'intermediate' car in car rental?
What is a 'mini' in car rental?
What is a 'people carrier' in car rental?
What is a 'standard' car in car rental?
What is an 'SUV' in car rental?
---
---
null