Car Hire Knowhow
Picking up your rental car? Here's what to expect at the counter
When you arrive to pick up your hire car, the staff at the rental counter will need to go through a few checks with you. Find out what to expect when you get there, so you can enjoy a smooth pick-up, with no surprises.
Your terms and conditions should tell you exactly what you'll need to pick the car up. It's a good idea to read them before you leave home, and particularly to check what you need to take with you. If you don't have everything you need, the counter staff won't be able to give you the car.
If you're picking up your car at an airport, you'll probably see quite a few rental counters. Depending on the time of day (and time of year), you might see a lot of people queuing at each one. On the bright side, a queue can give you a chance to review your rental's terms and conditions, and prepare any questions you might have.
When you arrive at the counter, these are the four main things that the rental staff will take you through:
1) Checking driving licence(s), ID and other paperwork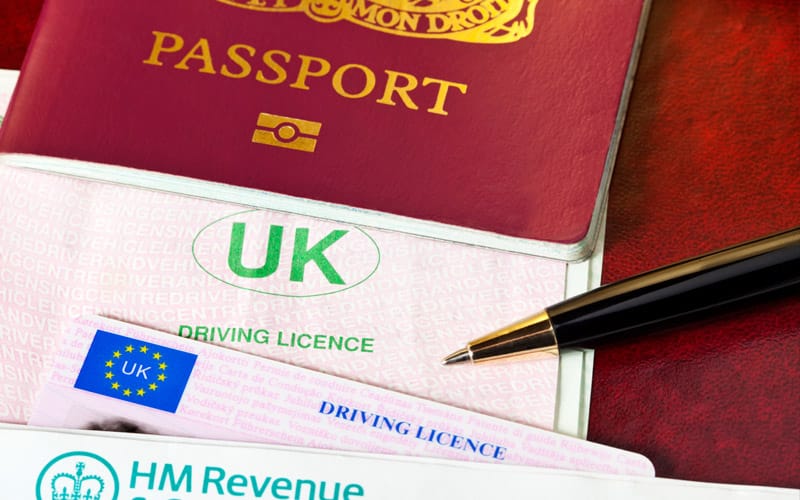 When you reach the counter, the staff will need to see some paperwork.
Driving licence(s)
The staff will need to see every driver's driving licence, which proves their identity and address, and that they can legally drive. UK drivers may need to present a DVLA licence 'check code' (which is easy to get), so the rental company can check for any endorsements/penalty points. In some countries, you will also need an International Driving Permit (an official translation of your licence). Check your rental terms and conditions to see if you need one.
Passport or ID card
You will probably need to present your passport or national ID card as further proof of identification, particularly if your driving licence doesn't have a photo on it.
Proof of address
The counter staff may need to see one or two utility bills or bank statements as further proof of your address, particularly if you're a UK resident renting in the UK.
Your voucher
If you've booked your car in advance, your voucher will show that you've paid for the car.
International Driving Permit
Depending on the country they're renting in (and the company they're hiring from), foreign drivers may need to buy an International Driving Permit before they leave home. If you need one, don't worry: they're cheap and easy to get hold of.
2) Paying additional charges and buying optional extras
Once the counter staff have checked your paperwork, they might offer you some extra cover or insurance. It's entirely your choice whether you buy any. It's worth checking what's already included with the car, as (depending on where you're renting) your car will come with some basic cover. It can be less stressful to sort out your insurance before you travel, so you're confident about what cover you have, and what you need.
There may be other fees as well, which the counter staff will need you to pay before you take the car. For example, there may be local charges, airport fees, or taxes to pay. You should be able to see all these in your car's terms and conditions before you even make your booking.
At this point, you'll also pay for any 'extras' you've requested for your journey, such as additional drivers, child seats or a GPS.
3) Paying the deposit on your credit card
Once the counter staff have totted up any extra charges you're due to pay, it's time to hand over your credit card to foot the bill for them, and to pay the security deposit.
The deposit will just be blocked on your credit card. This means they won't actually take your deposit from your card, but you won't be able to spend that money until it's been unblocked after your rental.
It's worth checking how much the deposit is before you set off, so you can make sure your credit card has enough credit available on it.
Some companies do accept debit cards at the counter, but most will need a credit card in the main driver's name. Again, you can find out by checking the terms and conditions of your deal.
4) Signing the rental agreement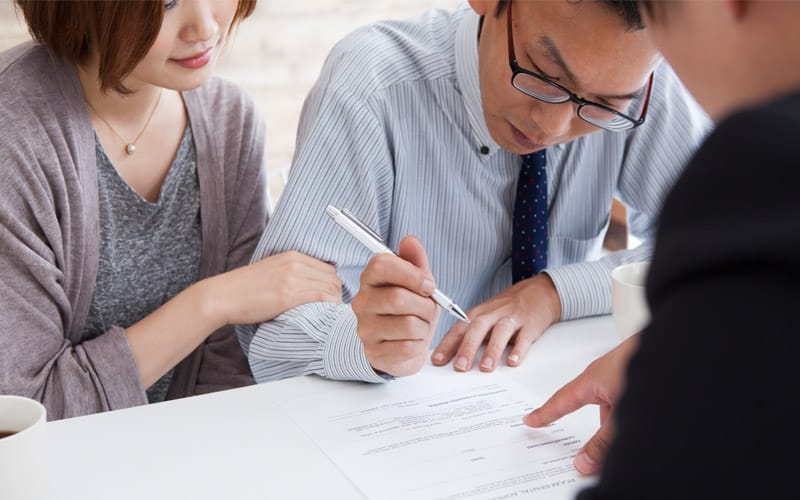 They'll hand you the rental agreement to sign. Don't feel rushed into signing: you are entitled to give it a good read-through first. It's worth taking a look at particular areas such as your fuel policy, any mileage limitations, and any restrictions on where you're allowed to take the car. This will help make sure you don't get any nasty surprises when you bring the car back.
Once you're clear on everything and happy with what you're agreeing to, just sign the agreement and hand it back. They'll give you the key to your hire car and tell you where to find it.
Then you're off – the open road is all yours. Enjoy.
To find out more about picking up and dropping off your rental car, see our Pick up & Drop off guides.
---
---