Car Hire Knowhow
What are toll roads and how do I pay the tolls?
Toll roads can be confusing if you're from a country where they're not common. Here's our guide to using toll roads if you're driving in a new country for the first time.
What is a toll road?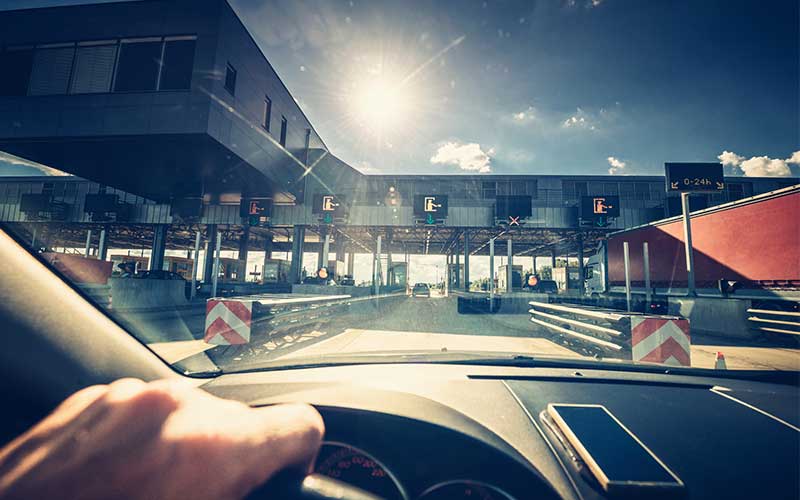 A toll road is a highway, or section of highway, where the user pays a fee for the road's upkeep and maintenance as they drive on it. Often, toll roads tend to be the faster and less congested routes.
They are common in mainland Europe and the United States, but rarer in the UK.
If someone uses the road without paying the toll, the local highways authority will fine them. If they're in a rental car, the highways authority will ask the rental company for the driver's details.
Here are some easy ways to navigate toll roads if you're driving in a new country:
1) Do a little research
Do a quick check online to find out if the country you're visiting has toll roads and how they work before you travel. The AA has some useful information.
Toll road types vary from country to country. Some countries have electronic toll roads, some countries still have the traditional 'person in a booth' toll roads. And some countries, such as Portugal, have a mixture of electronic toll roads that use tickets or transponders, and manned booths.
2) Check with the highways authority
The highways authority of the country you're visiting should tell you everything you need to know about tolls in that country. Check with their website as the first port of call.
Portugal, Spain, Italy and the United States of America are known for their peculiar toll road systems. Click the country names to find out more.
3) Check with the rental desk
If you're hiring a car, the counter staff at the rental company will be able to tell you about local toll roads and how to pay the tolls. In certain countries, they may be able to sell you payment packages.
To find out what to do if you get to a toll booth and don't have the correct payment, see What if I can't pay at a toll road?
---
---