Car-mazing Adventures
Delectable vegetarian recipes from around the globe
Meat-free Monday never tasted so good, so why not try some of these amazing vegetarian / vegan recipes from across the globe.
More and more people are turning to a meat-free diet, new studies show giving up 2 or 3 meat dishes a week can offer great health benefits.
Meat-free diets are also better for the environment, raising animals for food produces more greenhouse gas emissions and some scientists are certain a food shortage will force us to take up a vegan diet full-time in the future.
So with that in mind, we've come up with the top 10 vegan/vegetarian dishes to get you on your way.
1) Moussaka
Greece, vegetarian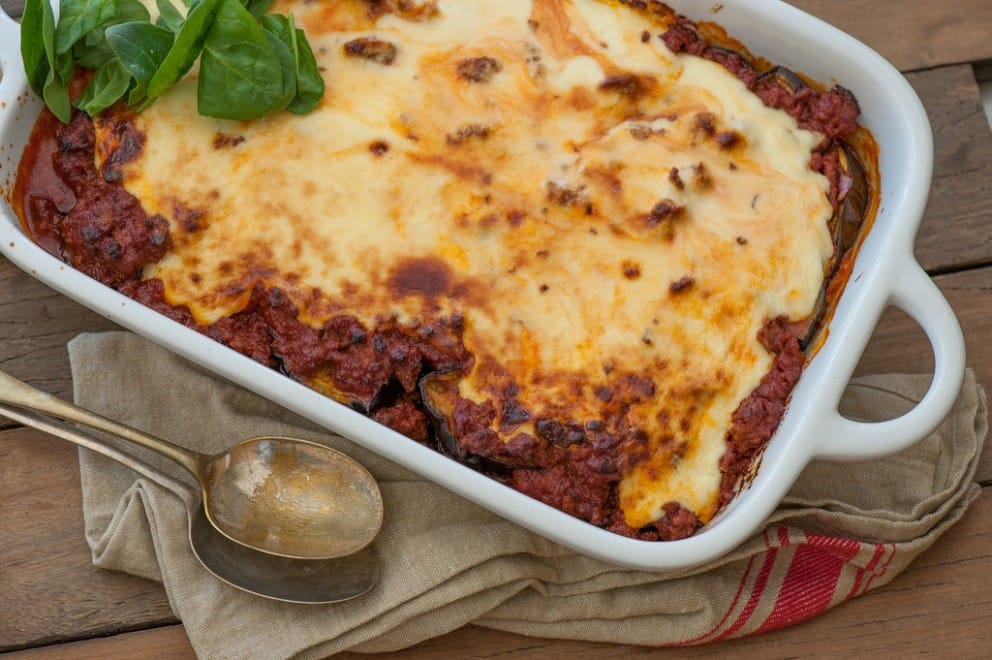 When you think of Greek food, you think Moussaka.
Traditionally Moussaka isn't a vegetarian dish, but there are some really great veggie recipes out there and by making it veggie, you can pack it full of nutritious goodness.
Moussaka is an oven-baked dish made with aubergines and boasts a creamy béchamel topping.
Check out this recipe for a hearty and delicious family dinner.
2) Fabada Stew
Spain, vegan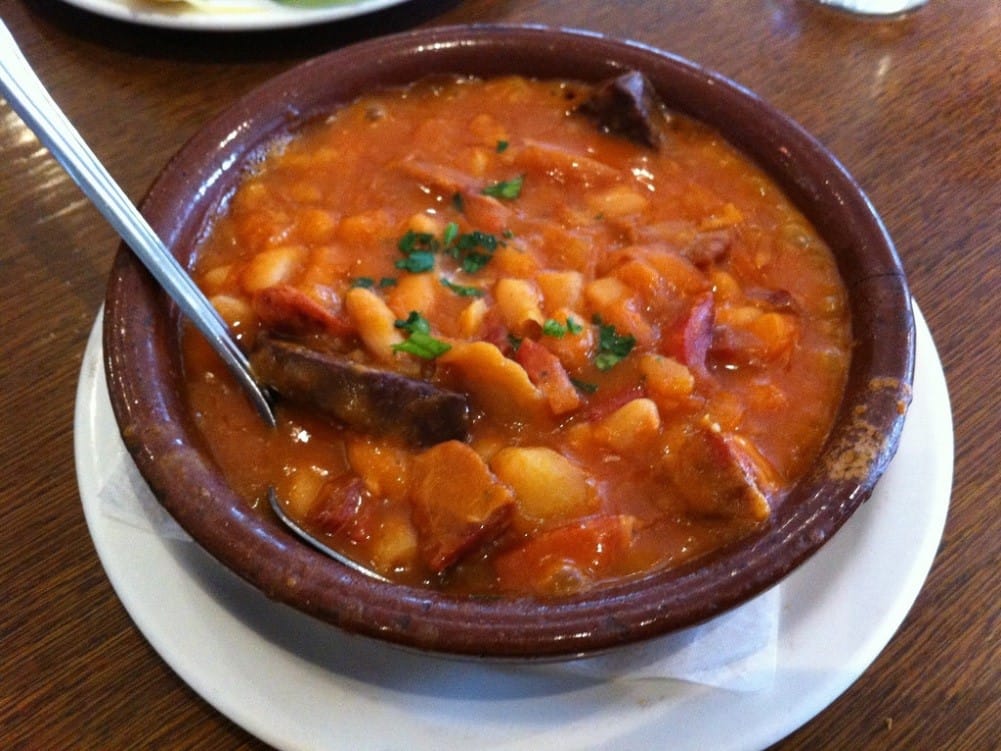 Fabada is a traditional Spanish dish from Asturias, a mountainous region in the north of Spain.
We love a good stew to really warm up the cockles of your heart, and as we head into winter this very tasty vegan option will be top of our list.
Fabada stew is made with faba beans which come from the Mediterranean, but you can use haricot or butterbeans instead which works just as well. Fabada is a wintery dish and is traditionally eaten at lunch as it is considered too heavy for dinner, best served with a glass of Asturian cider.
Here's a great vegan recipe for you to try.
3) Falafel Burgers
The Middle East, vegan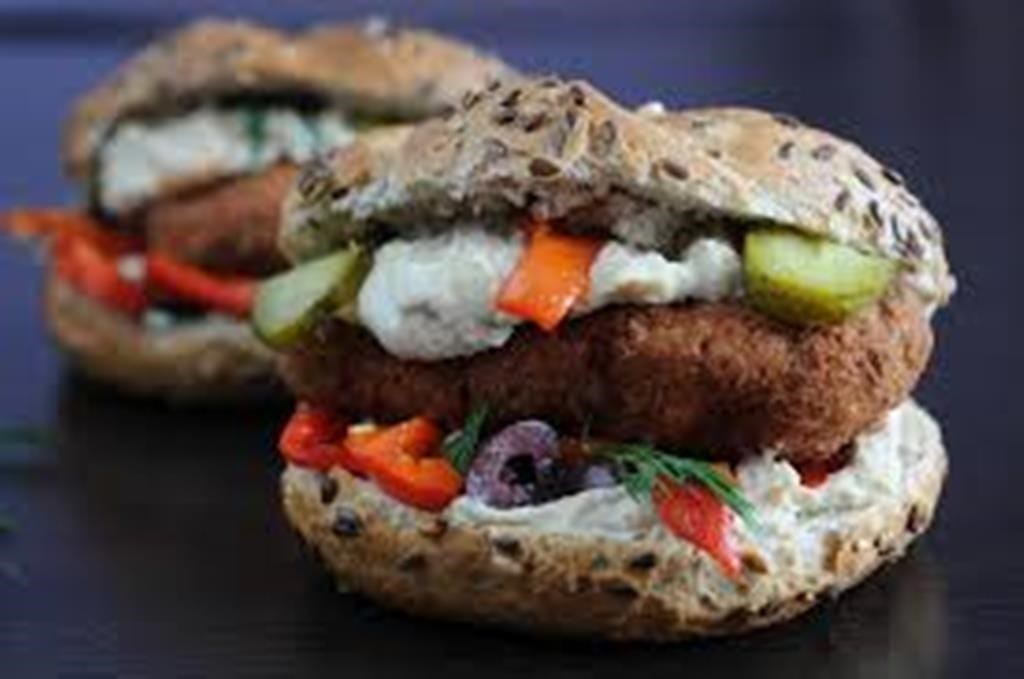 Falafel is a great comfort food, it's traditionally deep fried and made from ground chickpeas or fava beans. We love spicing it up and experimenting with different flavours.
There is some speculation over whether falafel is healthy or not, as it is traditionally deep fried - but in moderation, it can be a great healthy addition to your meal.
A great place to try falafel is Pilpel in London, or you can try this delicious recipe yourself.
4) Pasta Primavera
Italy, vegetarian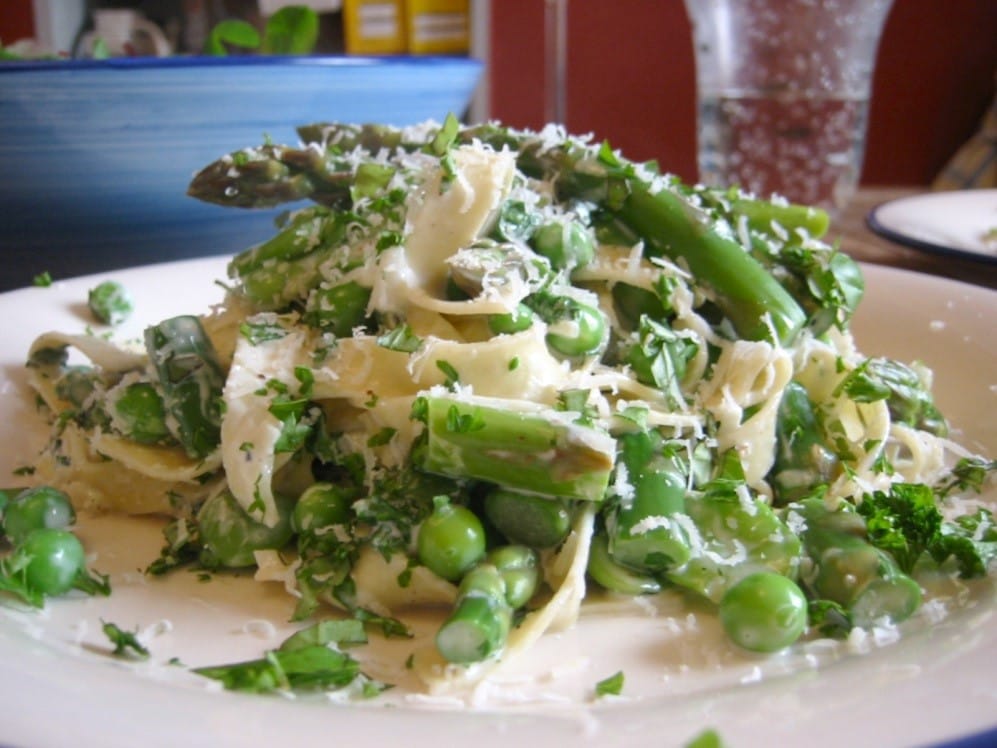 A super easy dish to make and packed with goodness is pasta primavera, of course, you can mix it up with whatever pasta you wish.
Primavera is the Italian for spring, hence it's made up of spring vegetables, a popular dish which you are sure to find on any good Italian restaurant menu.
Check out this great vegetarian recipe.
5) Parmigiana
Italy, vegetarian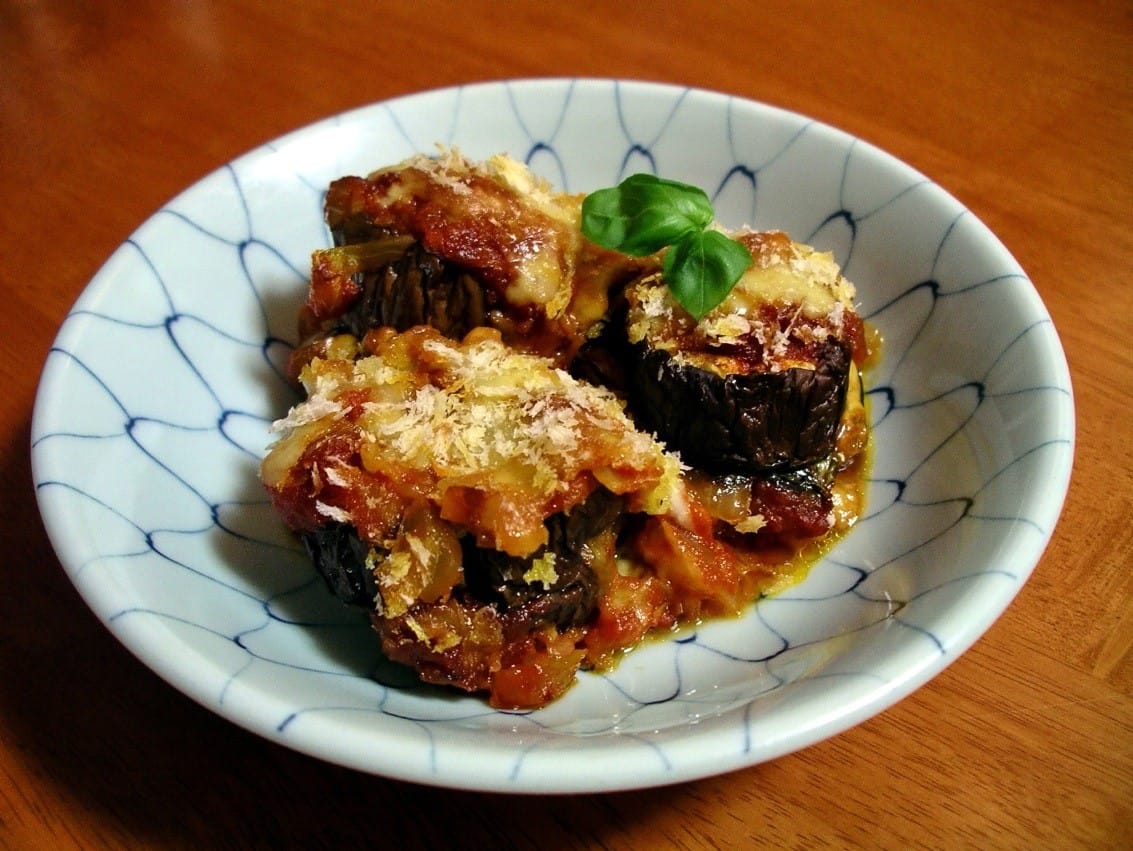 This is one of our favourite dishes to make, Parmigiana is packed with flavour and is real Italian soul food that goes down a treat at a dinner party. It's a dish that will go further than you think and is inexpensive to make, this is real 'cucina povera'.
Parmigiana is made with aubergines in a hearty tomato sauce and the star of the show in this dish is parmesan cheese, which is where the dish gets its name from and the ingredient that gives it that three-dimensional flavour.
Make it yourself, watch Gennaro Contaldo make an authentic parmigiana here.
6) Aloo Gobi and Jeera Rice
India, vegan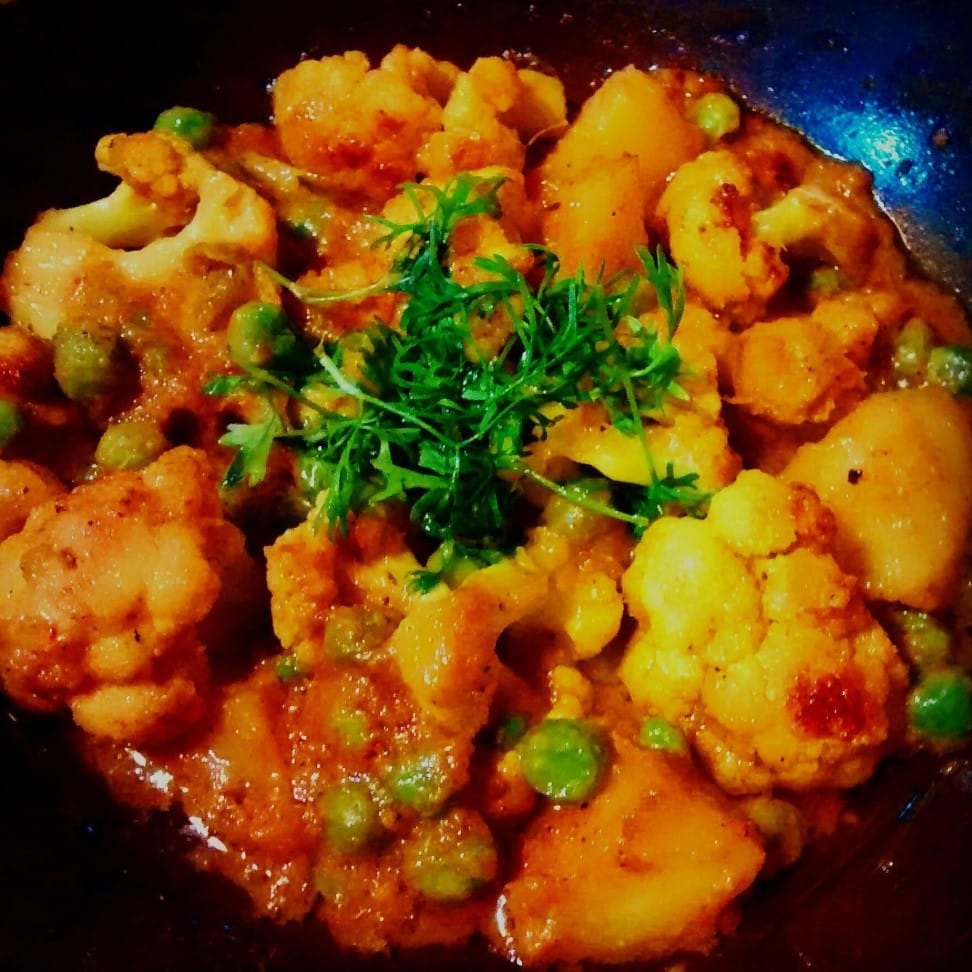 This dish originates from the Indian subcontinent and is made from cauliflower and potatoes with a tomato base and an array of Indian spices.
Aloo Gobi is a really hearty dish full of flavour and it's really easy to make. It's a popular vegetable curry across India and Pakistan for good reason; this aromatic recipe is definitely one for your repertoire.
7) Tortilla Espanola
Spain, vegan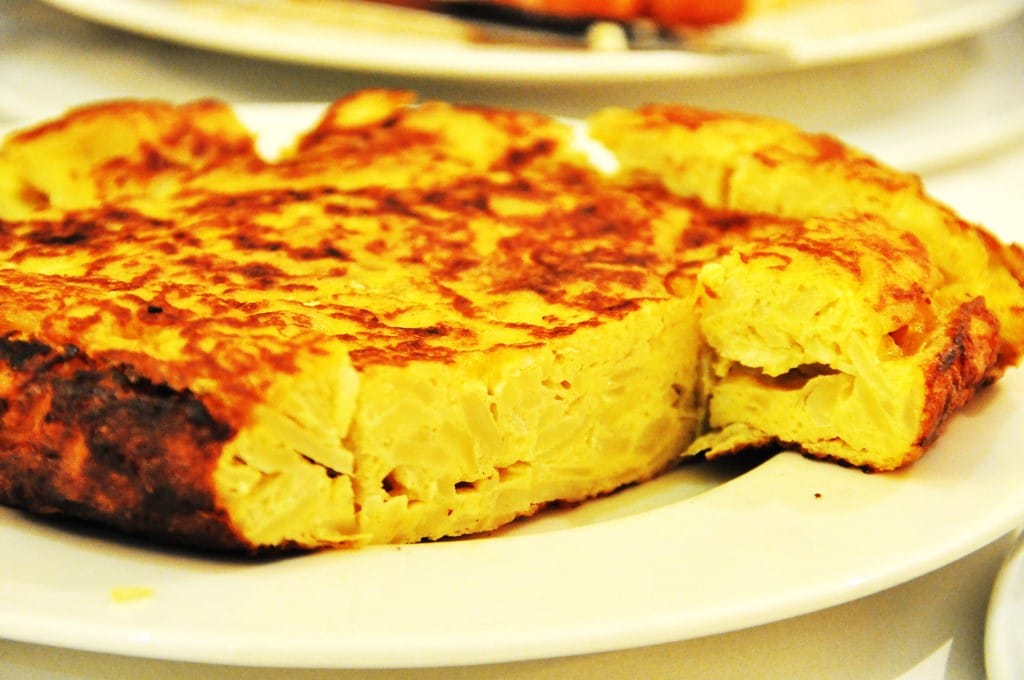 Tortilla Española, or Spanish omelette traditionally isn't vegan and is, of course, made primarily of egg, but this recipe is a vegan one and replaces the egg with chickpea powder. It's a great source of protein and super easy to make. We love to spice it up with a sprinkle of smoked paprika to give it that extra bit of flavour.
8) Tabbouleh
Lebanon, vegan, gluten-free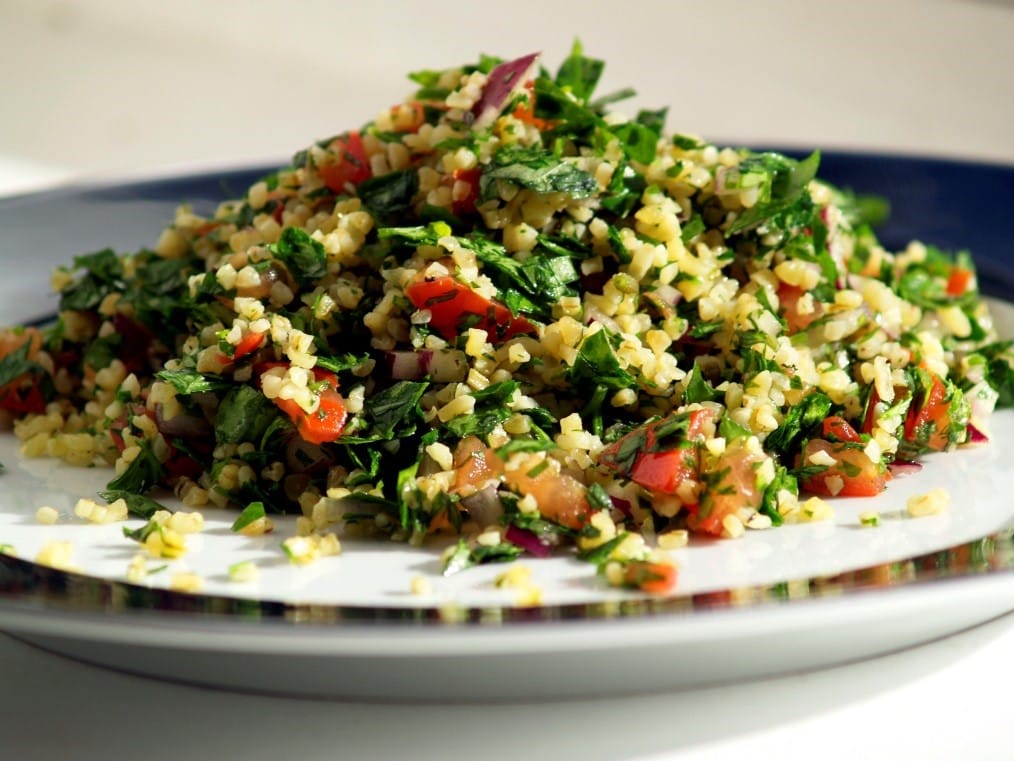 Lebanese cuisine has an abundance of vegetarian options and there are a growing number of Lebanese restaurants cropping up around the UK.
Tabouleh is a Lebanese vegetarian salad which features chopped parsley, mint, tomatoes and bulgur wheat - super healthy and really nutritious.
Bakchich in Manchester is a great place to try some authentic tabbouleh, here's a great recipe to have a go at yourself.
9) Sweet Potato, Coconut & Cardamom Soup
India, vegan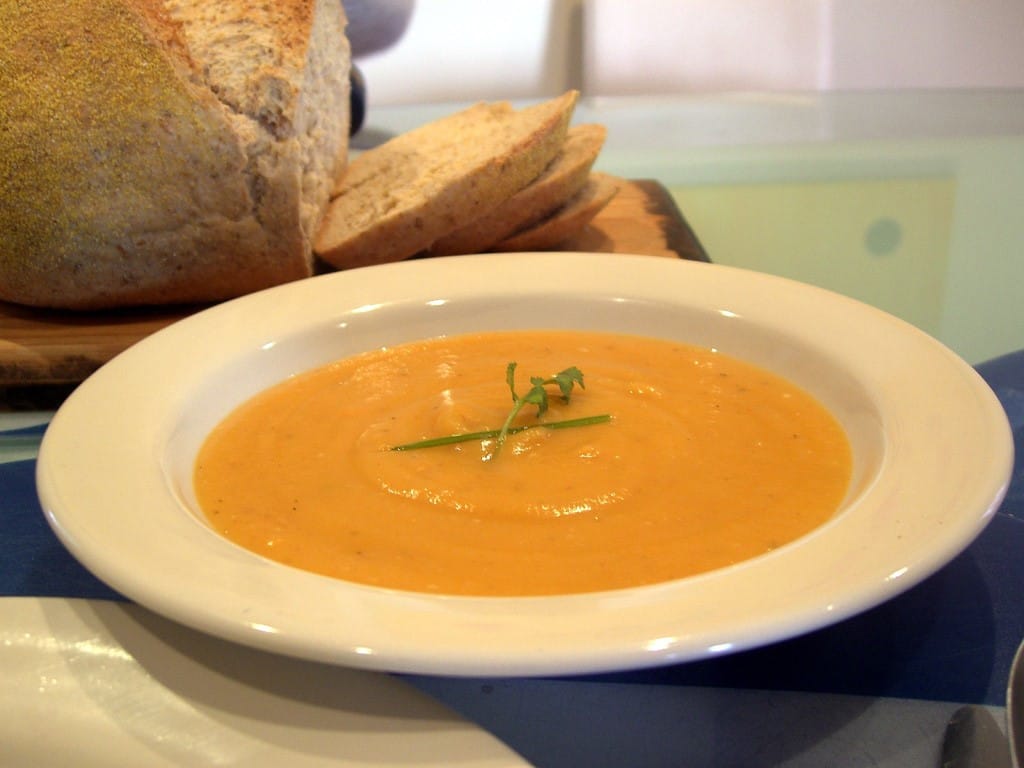 Cardamom has countless health benefits and can be used to combat nausea and bloating amongst other things.
We fell in love with this ingredient after tasting cardamom tea, it is a real delight.
This recipe is healthy, light and easy to make, give this one a go for a perfect vegan lunch.
10) Huevos Rancheros
Mexico, vegetarian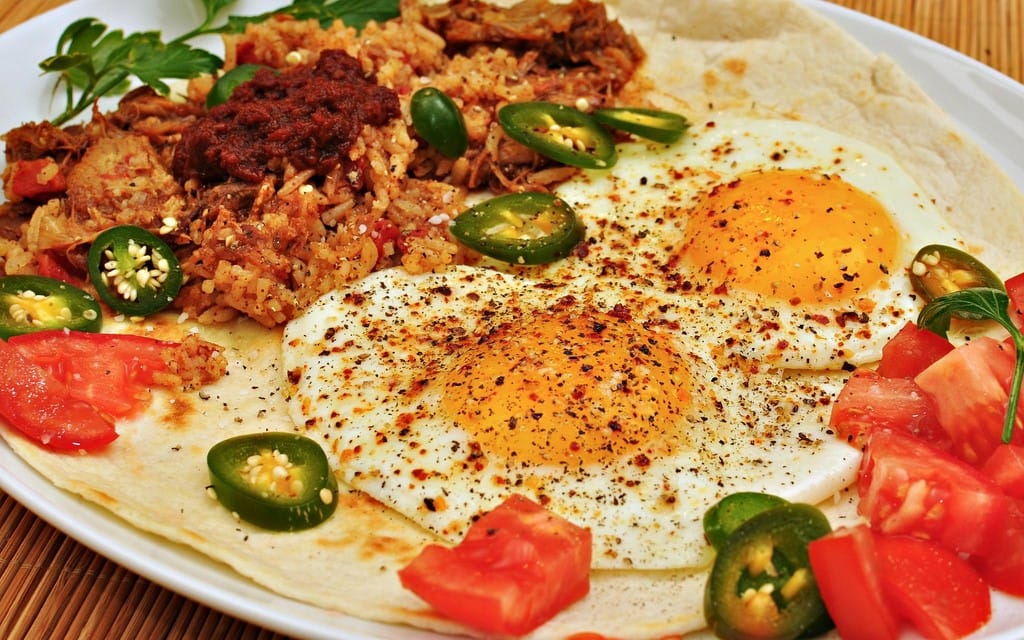 Huevos rancheros is a traditional Mexican breakfast with a kick, sure to wake you up and get you ready for the day ahead.
Especially popular on rural, Mexican farms, this dish embraces fried eggs with black beans, avocado and chilli sauce in a tortilla wrap.
Start your day the Mexican way with this easy to make recipe.
---
---