From fair Verona to decadent Paris…where to holiday Luhrmann style
With his signature style of excess, extravagance and glamour, Baz Luhrmann has produced some of the most outstanding films of our time.
We've taken a trip down memory lane to look at the settings of some of his most memorable films. We've even included a few tips on where to visit if you feel inspired to take a trip there yourself.
Italy
Luhrmann's take on the enduring love story of star-crossed lovers Romeo and Juliet burst onto our screens in 2006 with a freshness and originality that wowed audiences everywhere.
Verona is the romantic setting for the classic, and is a city visited by thousands every year. But once you have seen Juliette's balcony, left her a love note and explored the city, it's time to hit the open road and discover what lies beyond in this stunning part of northern Italy…
Lake Garda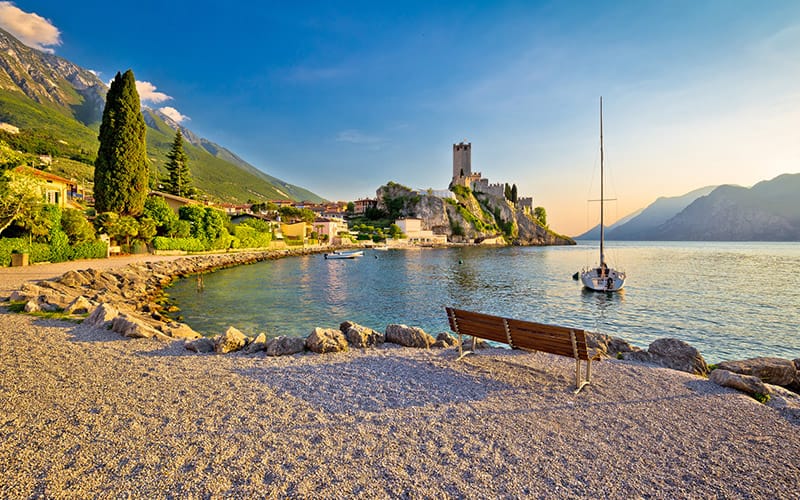 Dreamy Lake Garda is easily reachable from Verona. Peschiera del Garda is situated at the southern end of the lake and takes just 20 minutes to reach. Towns on the mountainous northern side of the lake take a little longer and can be reached in around an hour along the A22.
There are several resorts around the lake so do your research before you visit. Malcesine boasts epic scenery and is popular with water sports enthusiasts while Riva del Garda tempts with lakeside dining, a lovely promenade, and vibrant atmosphere.
Venice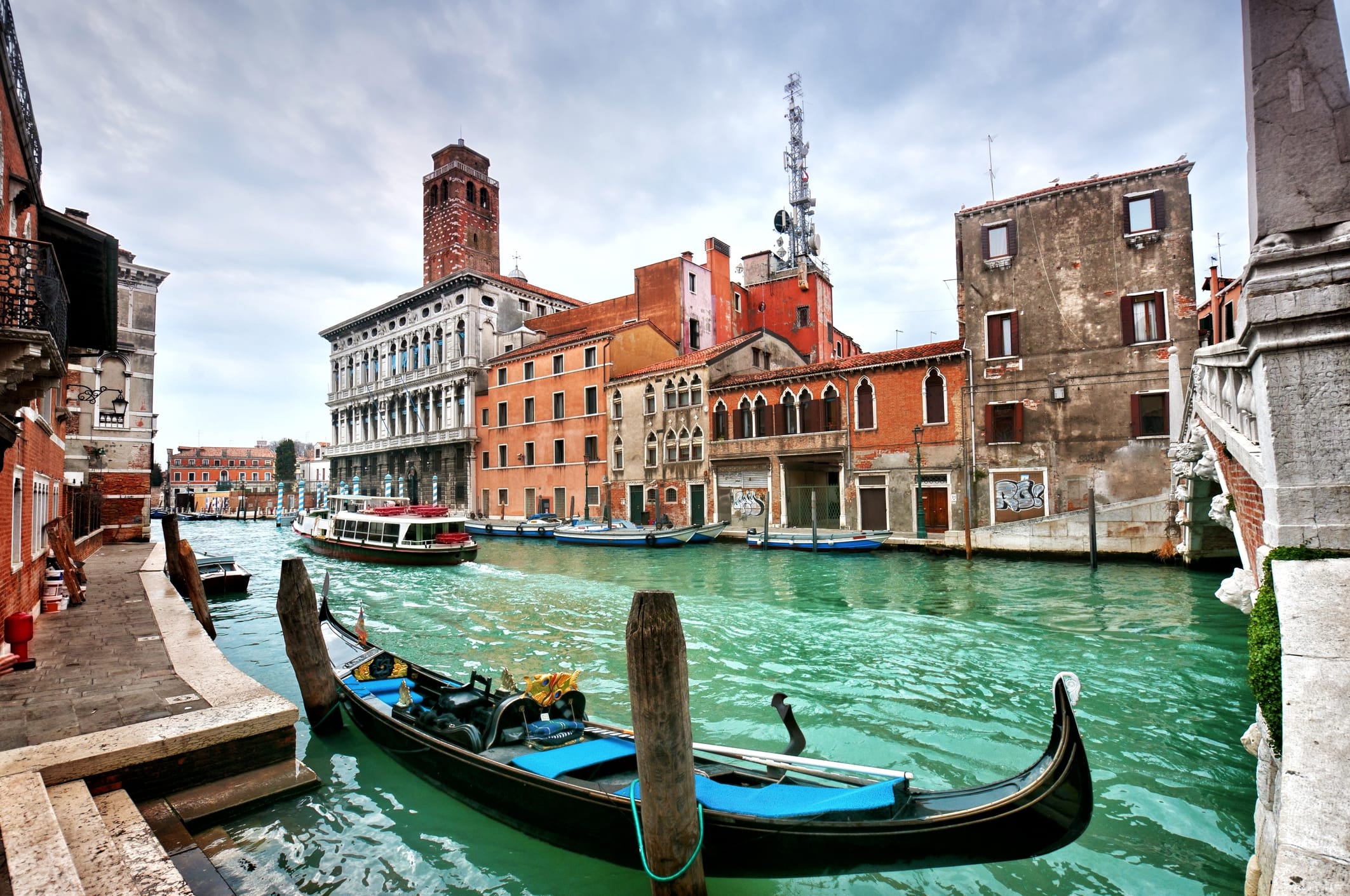 From one romantic city to another, Venice can be reached in less than 90 minutes.
Punt down the Grand Canal in an iconic gondola, pass under the Bridge of Sighs and wander through impressive piazza San Marco scattered with renaissance architecture.
Further highlights include Saint Mark's Basilica and Doge's Palace.
Veneto Vineyards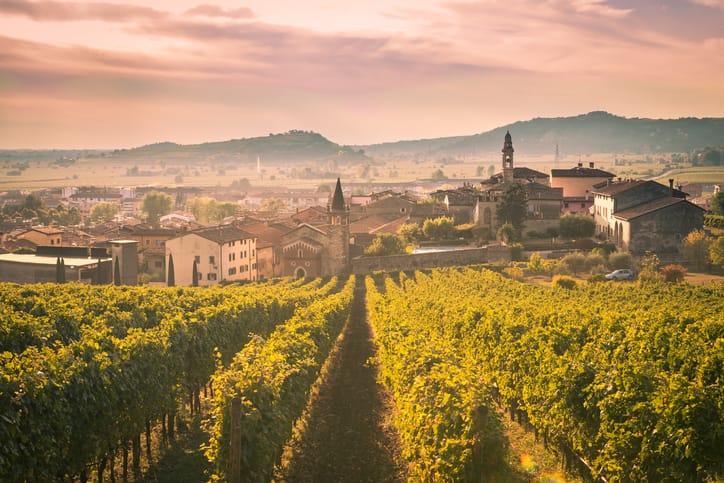 Glass of red take your fancy? The Valpolicella wine region starts just outside Verona. Head west from the city to find the more traditional vineyards or go east to discover newer winemakers. Most are open for tastings and local wine routes or 'Strade del Vino' can be found at your local tourist office.
Padua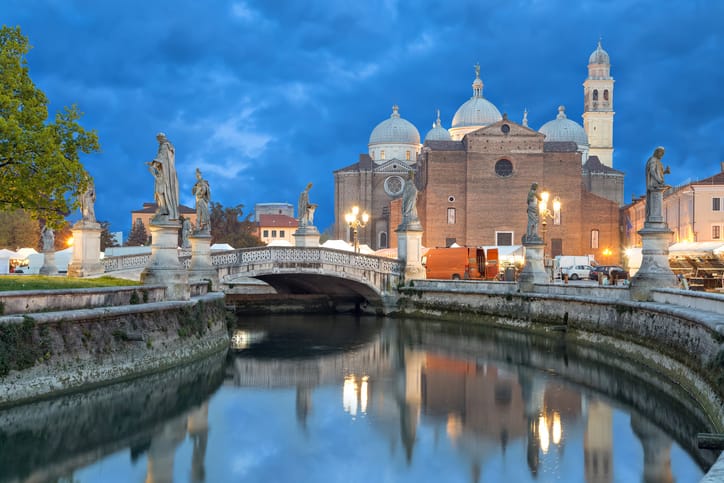 Bursting with history, the ancient university town of Padua boasts medieval market places and impressive Giotto frescoes. Art enthusiasts should pre-book to avoid long queues.
The city was also once a parade ground for Mussolini speeches, while the university held a secret Italian Resistance hub and was an allied bombing target.
Paris
Wildly over the top and packed with extravagant visuals, Luhrmann's frantic Moulin Rouge bombarded us with dazzling displays and a memorable soundtrack.
Set in Paris, fans visiting the city synonymous with glamour, sophistication and style should take a breather and step outside city limits to discover what lies beyond….
Monet's home at Giverny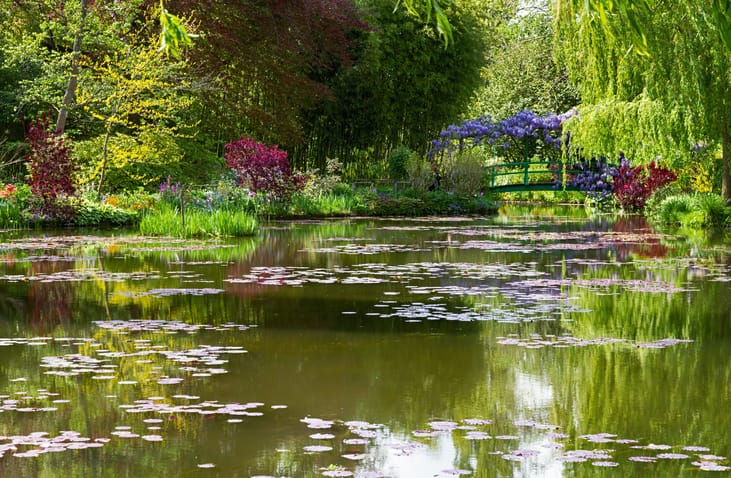 The inspiration for Monet's multi-hued masterpieces can be experienced first hand at the artist's home at Giverny. Just 90 minutes away via the A15, here you'll find timeless Japanese bridges, a kaleidoscope of colourful flowers and, of course, those famous water lilies.
Disneyland Parks and Resort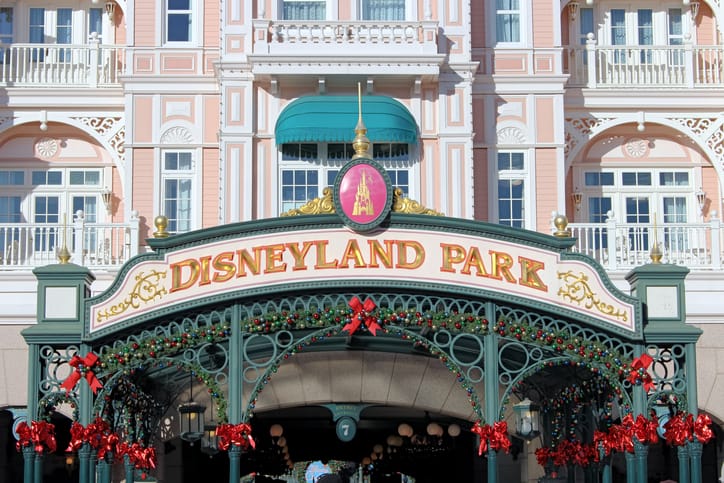 Experience the magic and thrill of Disneyland with a day trip to the famous park just 40 minutes from Paris. Families will love meeting Mickey and the gang, tearing around on roller coasters and exploring thrilling attractions.
With five different lands to explore, there are also shows, parades, and entertainment. You may also be tempted to visit Walt Disney Studios Park where you can discover the secrets behind the Disney movies.
Provins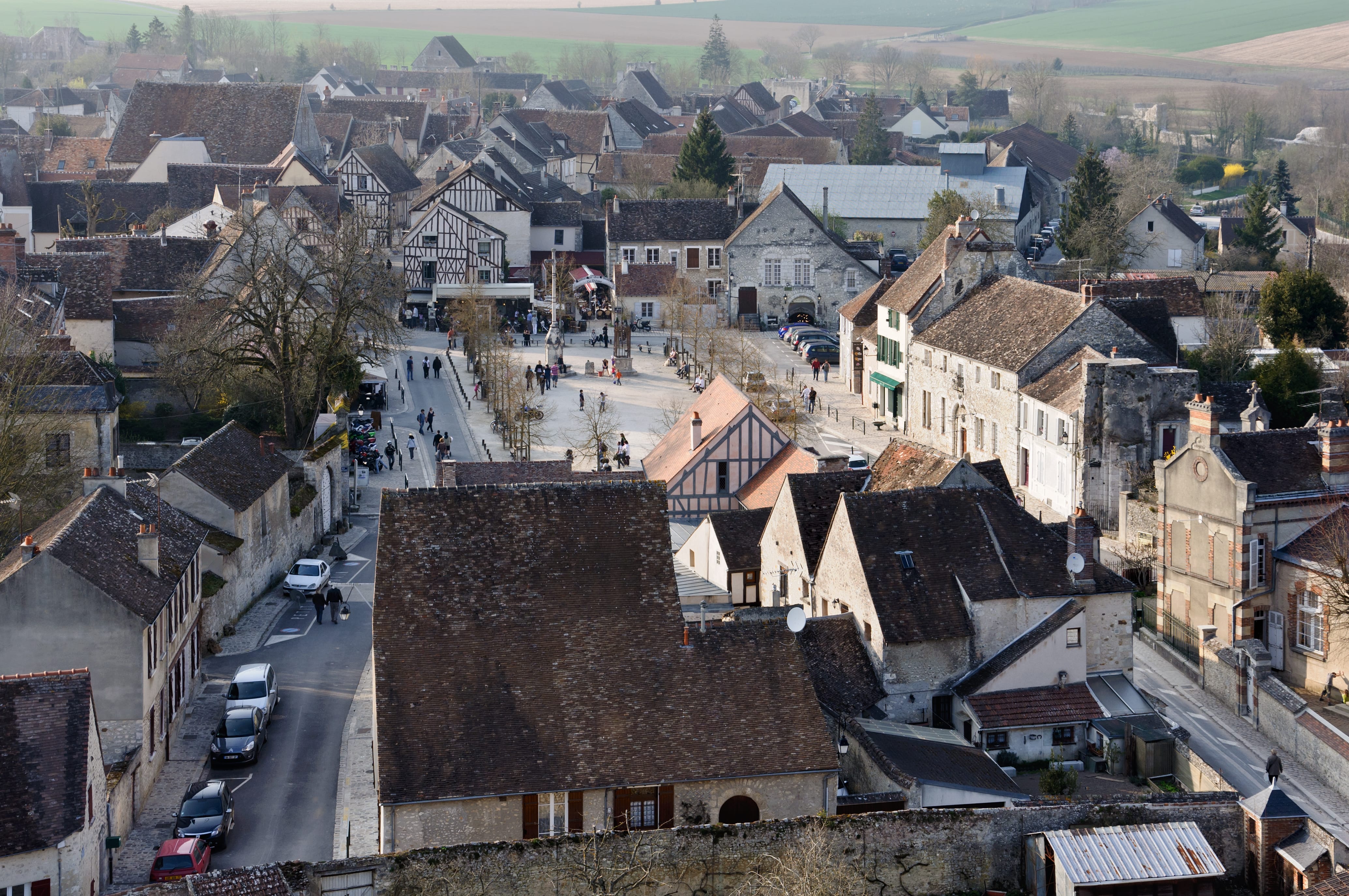 The ultimate in French charm, this UNESCO World Heritage site dates back to medieval times. Split into the upper and lower town with impressive fortifications, it is one of the most intact walled towns in France.
With year-round celebrations, you may also see various inhabitants dressed up as their predecessors to re-enact forgotten medieval practices. Located 91 kilometres from Paris, travel time by car is around one hour 25 minutes.
Palace of Versailles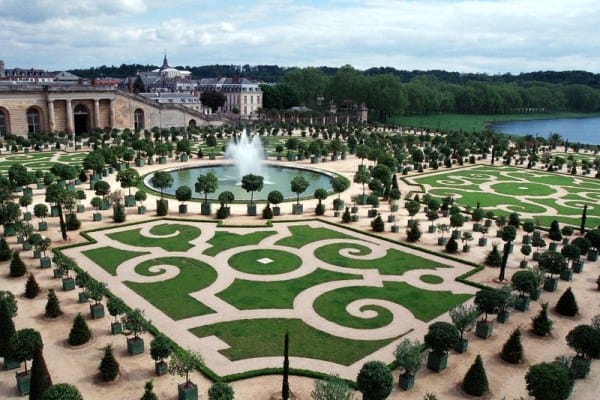 A 50-minute drive will bring you to the famous Palace of Versailles. This was the seat of political power from 1682 when King Louis XIV moved the royal court from Paris, until the royal family was forced to return in October 1789.
Highlights of the historic royal chateau include the Hall of Mirrors, King's Grand Apartments and Museum of the History of France.
Sydney
Moving away from Europe, Baz Luhrmann's take on the Great Gatsby sees the sunshine city of Sydney take centre stage.
Fans visiting gorgeous Sydney will find sun-drenched beaches, a world-famous harbour and eclectic cultural scene. But stepping outside the city is also equally rewarding…
Hunter Valley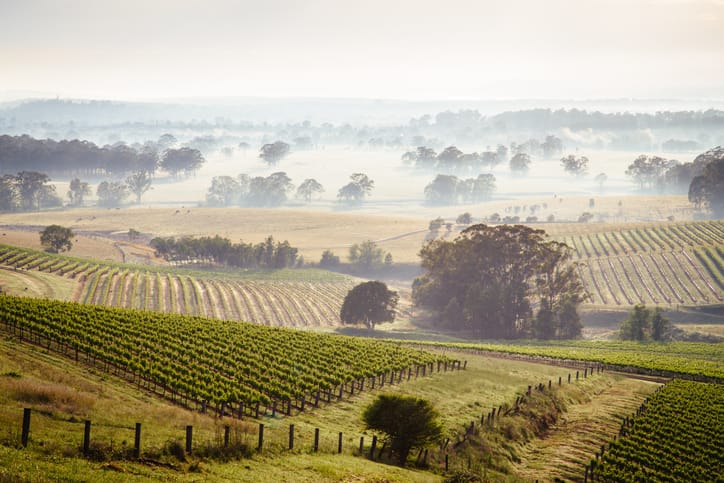 Continue with the Great Gatsby theme of indulgence with a trip to Hunter Valley. The stunning wine region is just a two-hour drive from Sydney and offers delicious food and drink xperiences. Sample local cheeses, hand made chocolates and olive oil direct from the producers.
Blue Mountains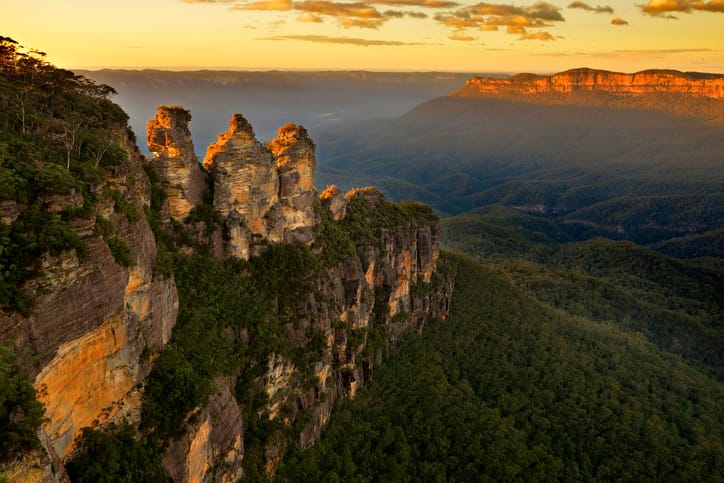 Breathe in fresh mountain air as you arrive at Katoomba in the heart of the Blue Mountains. Taking their name from the natural blue haze created by ancient eucalyptus forests, this orld Heritage area is just 90 minutes from Sydney.
Explore stunning wilderness trails, waterfalls, valleys and the world's steepest passenger train that descends into mysterious rainforests.
Jarvis Bay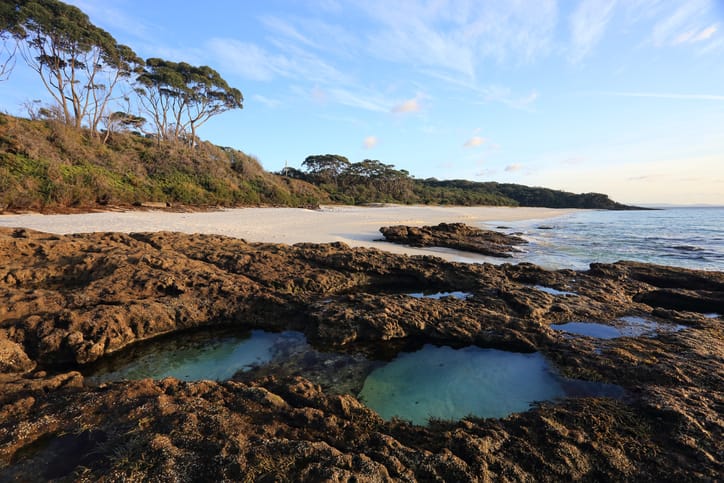 A haven for bottle nose dolphins, seals, and penguins, gorgeous Jarvis Bay glitters with iridescent waters and white sandy beaches. A true paradise escape, highlights include exploring the two national parks here and taking in incredible views from Point Perpendicular Lighthouse.
Grand Pacific Drive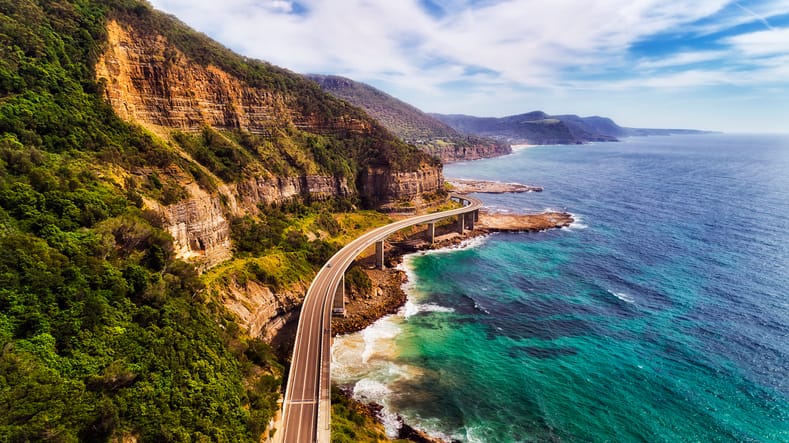 Prepare for a seriously scenic drive as you coast along this epic stretch located south of Sydney. Start at the Royal National Park on Sydney's southern edge before winding your way past natural wonders, gorgeous picnic spots and forest paths. Stanwell Top will reward you with great views, while numerous beaches will lure you in.
So there you have it, a whistle stop tour around some of Luhrman's most famous locations – the only problem is, which one to visit first?
---
---